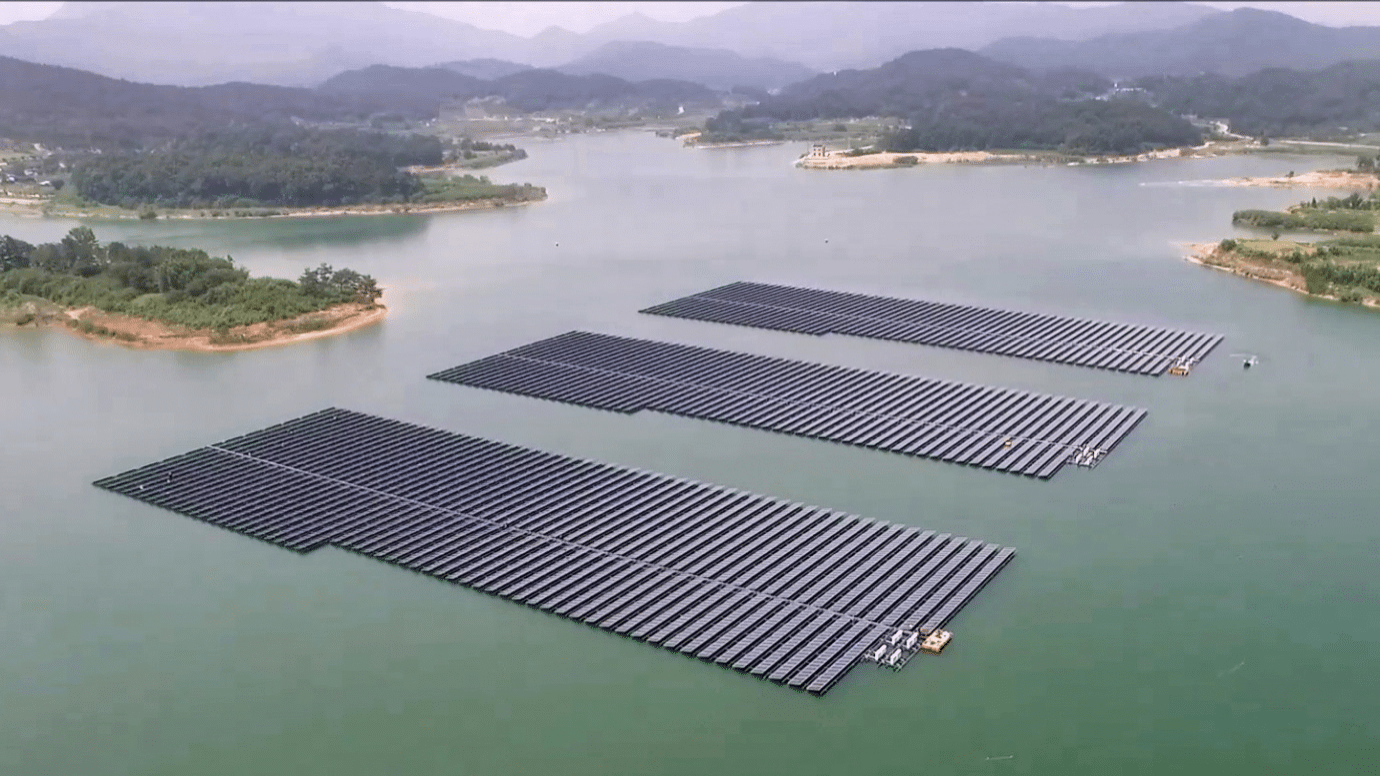 The delivery includes a 24/7 real-time monitoring system which identifies faults using machine learning, ensuring optimized production time and increased efficiency of operations and maintenance.
"This contract is a milestone for Skyfri as a company. For the first time, we are expanding into the floating solar segment, one of the fastest growing opportunities in renewable energy globally. The project is commissioned by BHEL and owned by the state owned energy company NTPC. This is a stepping stone for Skyfri into several more projects in the region. The award is evidence of the quality of the Skyfri Platform and Technology", says CEO of Skyfri, Pratik Ghoshal.
A project by leading energy producers
Bharat Heavy Electricals Limited (BHEL) is the leading EPC player in the solar industry in India with an overall EPC portfolio of more than 1.2 GW. The company offers EPC solutions for both grid-interactive and off-grid, ground mounted, rooftop, floating and canal top solar plants. In addition, BHEL also manufactures space-grade solar panels and batteries for space applications. NTPC is Indias largest energy conglomerates, and the corporation stands for most of the energy production in India.
"Our technology accumulates data from more than 200 sites globally, and this latest add-on with floating solar will enable us to adjust our solutions onto a whole new segment. This is also our first project where we will deploy drone based inspection and management. Taken in consideration that floating solar is one of the fastest growing parts of the solar industry, Skyfri will be well positioned to build dominating solutions and technology within all verticals in solar", says CTO of Skyfri, Aslan Shamsutdin.
About Skyfri
Skyfri Group delivers complete end-to-end solar asset solutions through its technology platform that takes care of solar assets throughout its life-cycle.

Skyfri is a Norwegian cleantech firm, headquartered in Oslo, that has 100+ employees with offices in Calgary, Singapore, Cape Town, Bangalore, Hyderabad, and Mumbai. Skyfri operates two businesses units, Skyfri Energy, a solar O&M division that provides comprehensive O&M and asset management services, and Skyfri Intelligence, a technology platform that monitors and administers the operation of solar power plants.
Combined both services oversee almost 2 GW of solar assets, making Skyfri one of the largest independent solar asset operators globally. The company was started by former solar and technology executives from REC Solar, WiseEnergy, KPMG and Bain & Co, in addition to serial entrepreneurs behind the leading Norwegian independent solar power producer Norsk Solar on the Oslo Stock Exchange.
For further information, please contact:
Pratik Ghoshal, CEO
+1 (298) 707 – 1863
pg@skyfri.com
Ingrid Olsen Finvåg, Marketing Manager
+47 414 98 797
ihf@skyfri.com